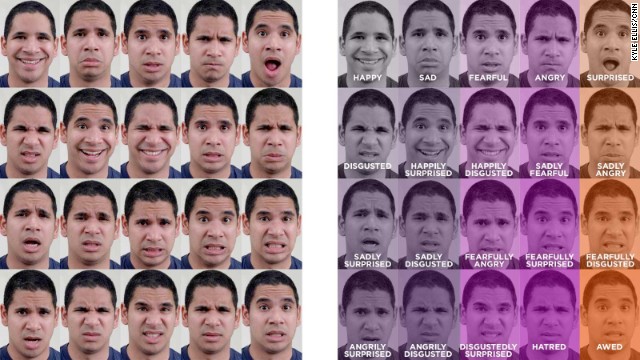 Until recently, scientists had only identified six basic human emotions: happy, sad, fearful, angry, surprised and disgusted.
These "emotion categories," as cognitive scientists like to call them, are defined by the facial muscles we use to express each emotion.
In a new study published this week in the journal PNAS, Aleix Martinez, an associate professor at Ohio State University and his colleagues have identified 15 additional "compound emotions." These are expressed by combining the basic emotions, much like using the primary colors blue and red to create purple.
Continue Reading